Since 2021, Students for Life of America has helped to start more than 20 Abortion Free Cities Campaigns across the country that are actively combatting the abortion industry and serving families by promoting non-violent pregnancy resources. 
We have seen countless victories and heard from hundreds of neighbors about how much they appreciate the work of our volunteer community advocates promoting their local Pregnancy Help Center as an alternative to abortion.  
But it is so much more!
Our unique campaign model deploys a custom strategy in each city that equips leaders to truly take down the abortion industry. Check out some of our top success stories from last year...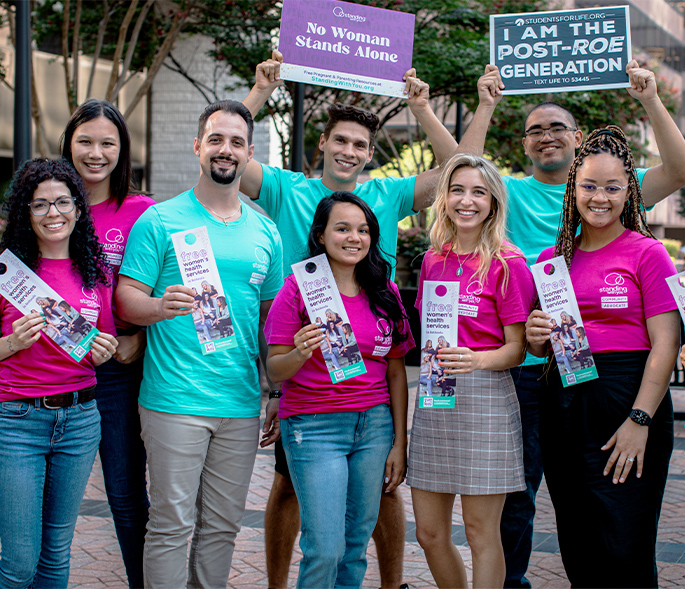 The Campaign for Abortion Free Cities is the most innovative, ambitious pro-life effort our movement has seen in decades.
WE ARE DIRECTLY REDUCING
ABORTIONS
The Campaign for Abortion Free Cities exists to directly reduce abortions in our communities by serving women, promoting non-violent resources, reaching out to our neighbors, and changing hearts and minds.
Our success would not be made possible without the commitment and passion of the grassroots effort from community members as well as our National Partners…